---
Cornelius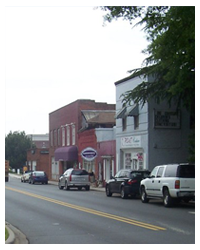 The town of Cornelius, the second youngest of Mecklenburg County's six incorporated towns, was founded in 1893 but not incorporated until March 4, 1905. The Town's origin has been traced by many historians to a dispute over cotton weighing.
As a gateway to Lake Norman, Cornelius has become an attractive residential location with 21,000 residents. The popular area around Lake Norman has spawned numerous residential and commercial developments to serve its growing population.
---
Davidson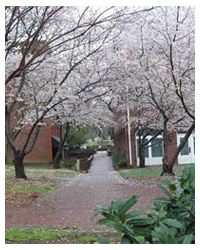 Just north of Cornelius is Davidson, the home of Davidson College. Residents enjoy cultural and sporting events offered by the college, as well as the amenities of Lake Norman and the town's New England-flavored main street.
The town has a little fewer than 10,000 residents. About 1,700 students attend Davidson College, one of America's premier liberal-arts schools.
---
Huntersville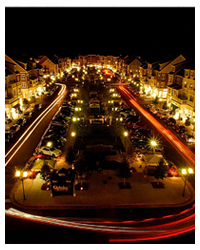 Fifteen miles north of Charlotte and easily accessible by I-77, Huntersville is home to about 40,000 people. Birkdale, one of Huntersville's most popular areas, is a 52-acre mixed use development modeled after a New England sea coast town. It offers apartments, single-family homes, shopping, dining, movies, live entertainment in warm weather and a splash fountain that will entertain the kids for as long as you can stand it. Huntersville is also home to several historic sites including Latta Plantation Park, a large nature preserve and home to the restored antebellum Latta Plantation.
---
Lake Norman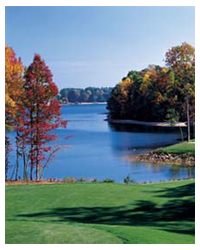 Lake Norman is home to three bustling towns: Cornelius, Davidson and Huntersville. These unique towns present a wide array of leisure amenities for visitors and guests including upscale shopping, year-round golfing, fishing and other water activities.
Created in 1963 by Duke Energy, Lake Norman is 34 miles long with 520 miles of shoreline. Lake Norman offers numerous attractions to explore. Lake Norman is just north of Charlotte, and the mountains and coast are only a short drive away.
The Lake Norman area offers a mild, four-season climate. Located in the central part of North Carolina, the area is partially protected by the western mountain ranges from cold air. Fall tends to be the area's driest season, with July tending to be the wettest month. Average temperatures range from the high 30s to mid 50s in the winter and high 80s and mid 90s in the summer.
---
Mooresville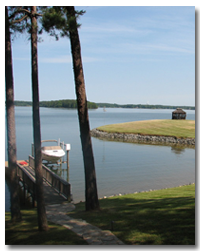 Mooresville is located in southern Iredell County in the Piedmont region of North Carolina. The Town's location between the Charlotte metropolitan area and the city of Statesville, the County seat, has created diversified employment opportunities. The Town is the municipal center of the Mooresville-South Iredell region, an area that boasts Lake Norman, the state's largest man-made lake by surface area with 520 miles of shoreline.
The Town has experienced significant residential and commercial growth in recent years.Census figures reflect an increase of approximately 100% in the Town's population between 1990 and 2000. The estimated population in 2007 was 26,689.
The Town's employment base is diversified including corporate headquarters, manufacturing, medical, governmental and retail activities. Known as Race City USA, the Town attracts new and expanding investments by numerous NASCAR teams. Mooresville's downtown area offers a variety of goods and services including retail, governmental services and the community's Charles Mack Citizen Center.
---
University City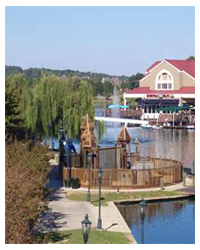 University City, home to UNC Charlotte and University Research Park, began to blossom in the late 1980s. The area is one of Charlotte's largest employment centers, with many technology and banking firms with offices in University Research Park and nearby business parks. Housing in this area is a great mix of single-family and multifamily choices. This area also has some of Charlotte's best choices for apartments, condominiums, town homes and patio homes that serve college students and young professionals.
Retail development is booming in this area, with more than 3 million square feet of stores centered on W.T. Harris Boulevard and I-85, including the new IKEA. The region's largest outlet mall, Concord Mills, lies just over the Cabarrus County line along I-85. Northlake Mall is located at the I-77 and W.T. Harris Boulevard junction.