---
Albemarle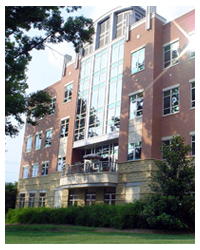 The City of Albemarle is the County Seat of Stanly County, and was incorporated in 1857. It is named for George Monck, the Duke of Albemarle, who was one of the eight Lords Proprietors granted the province of Carolina in 1663 by King Charles II. The City's early growth in the late 19th century and early 20th century was generated by the growth of large textile mills. These mills remained an important part of the City's economy until the 1980's and 1990's when a more diversified economy began to emerge. The City currently covers an area of 15 square miles, and has a population of 16,197.
---
Harrisburg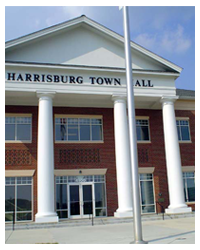 Located in southwest Cabarrus County bordering Mecklenburg County, the Town of Harrisburg was incorporated in 1973. Its government is by a seven-member council and mayor. The town hall, built in 1981, is located on N.C. 49. A town-wide water system was completed in 1980, followed by the town's wastewater system in 1985. Harrisburg's close neighbors include Charlotte Motor Speedway and the University of North Carolina-Charlotte.
---
Mint Hill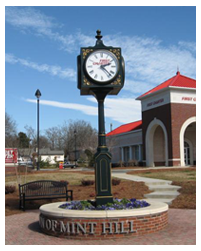 Incorporated March 11, 1971 with a population of 2,284, the town has enjoyed a steady growth to its current population of approximately 22,000 persons.
The town, following tradition established when the Mint Hill community was first settled in 1750, has tremendous community spirit and pride. Within the town are many churches and excellent schools. Also, there are recreational facilities including private and public golf courses and country clubs. Primarily a residential community, the business district has shown intensified development in recent years with approximately 285 businesses and professional services available.